8 Unique Elements to Make Your Wedding Film Unforgettable
---
1 – Create a wedding film must-haves list
Similar to your photographer, we have been doing this a long time and know a LOT about what makes a Wedding Film look so good. But that doesn't mean we can read minds (yet!) This is YOUR day and we want to capture everything you imagined in order for it to tell your story in the most authentic way. Don't be afraid to ask us for shots or moments you want captured, because chances are those moments are big and important to you, and it's those special details that will make your Film even more special.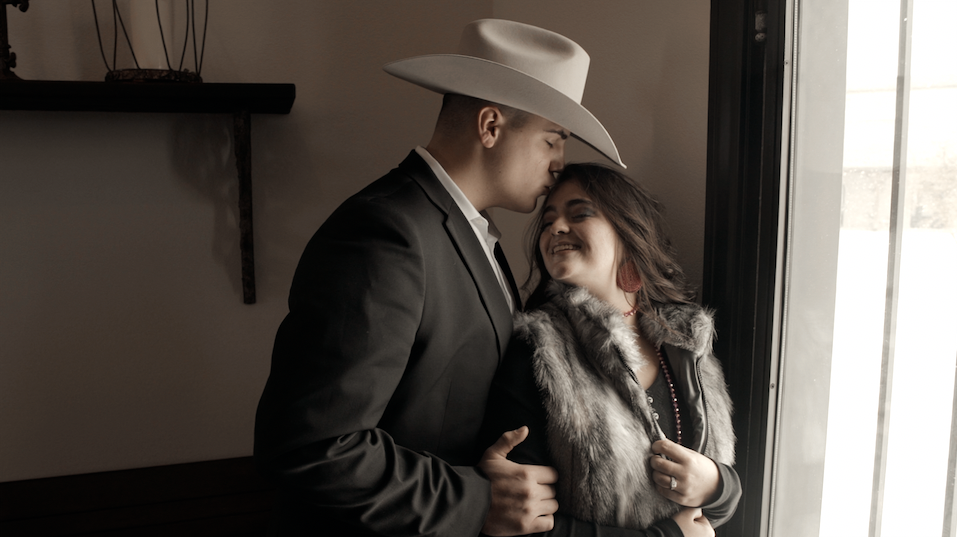 2 – Share your ideas
Filmmaking is an art that we haven't stopped loving since we started, and just like a custom piece of commissioned art, we want your film to be as unique as your love story. We're happy to help you storyboard ideas that you might be stuck on to help give your Wedding Film that super-bespoke feel. After capturing over 300 weddings in the last 10 years, we've seen and heard so many beautiful things. We want to help make your film feel one-of-a-kind, so feel free to ask us if you're stuck between ideas, or want more information on how to make your day super unique.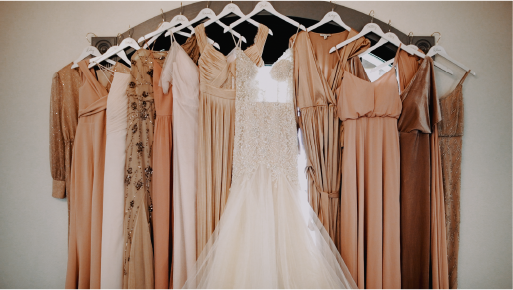 3 – Speak your truth
This is your big day, so don't be shy with your love story. Enjoy the spotlight of your wedding– it will give the videographers more to capture and overall you will have more fun (yes grooms, this is us giving you permission to cry). Don't worry about these being perfect or coming out smoothly, because the truth is that they won't! And that's okay, because there is so much beauty in the imperfect. Own your moment and time to say whatever you feel to remember this day forever.
4 – Pick your favorites for your bridal party
While the happy couple is the star of the show, there are no better side characters than the ones you choose to have at your side for this amazing day. Before you go inviting all of your friends, consider who has had the largest impact on your love story, and who you might only be including because you feel guilty. This is YOUR day, and you have full permission to curate every detail exactly how you want it.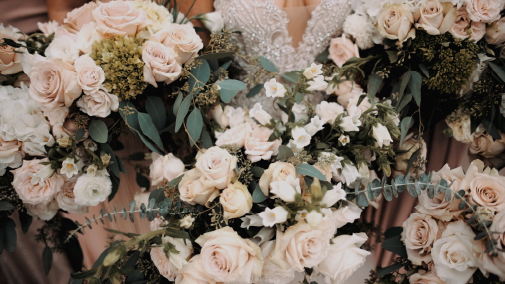 5 – Don't be afraid to hear from your people
When it comes to making a Wedding Film, a lot of the sound bites come from vows, toasts, and other speeches. Double down and think about who's attending, and consider them sharing a few words too! If you want to go the traditional route of just your Man + Maid of honor that's cool– but we're allabout breaking the rules and want you to do whatever you want that will make your big day one to remember. These speeches are great for those tearjerker or lmao moments, and will make your film THAT much more special!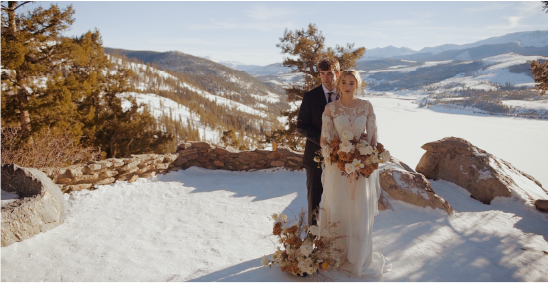 6 – Don't miss out on important details
Getting into your dress, reading those sentimental notes to each other, or a private first look are key personal elements to letting your unique love story shine through your film. While your photographer or wedding planner probably has these details covered, make sure you consider what elements you want included in your Wedding Film so that those parts of the day are prioritized during your coverage window.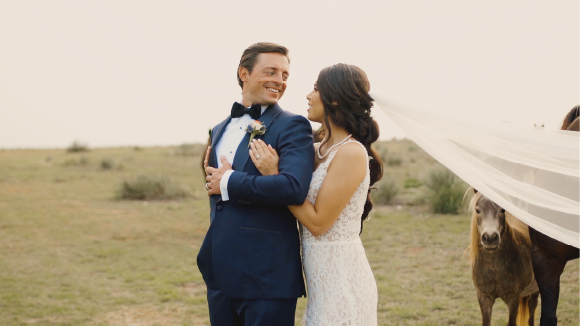 7 – Be bold
We've kind of been saying it the whole time, but your love story really is one-of-a-kind. We want to showcase the things that are unique to you and your story, even if it's not the norm. From adventure mountainside elopements, to horseback riding, to a helicopter grand exit, we want your film to be incredible. If you're looking for a sign to stray off the beaten path and create a day that is 100% you, this is it!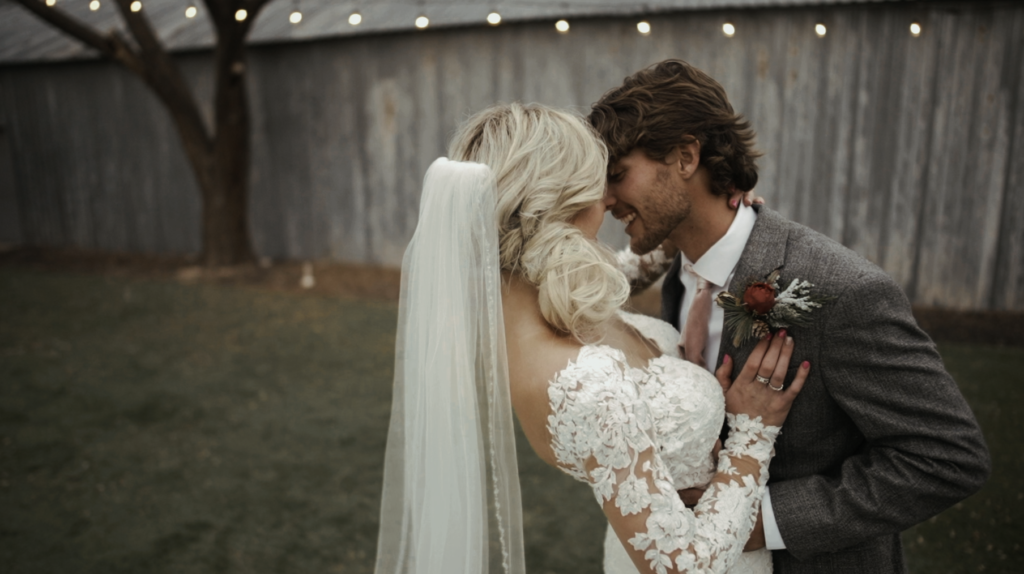 8 – Embrace authenticity
We want to capture YOU and YOUR day exactly how you pictured it. This means filming all of the unique and special things about your day, and capturing your unique perspective and story. We love beautiful, cinematic, dynamic visuals, but we want to make sure the focus is on you as a couple, and that we are including all of the special things that will still make you giddy or teary-eyed 25 years down the road. Lean into your individuality and embrace the things that make your relationship worth celebrating, because your relationship is one-of-a-kind, and your love story deserves it!