Your Unforgettable Wedding Day + Wedding Film Timeline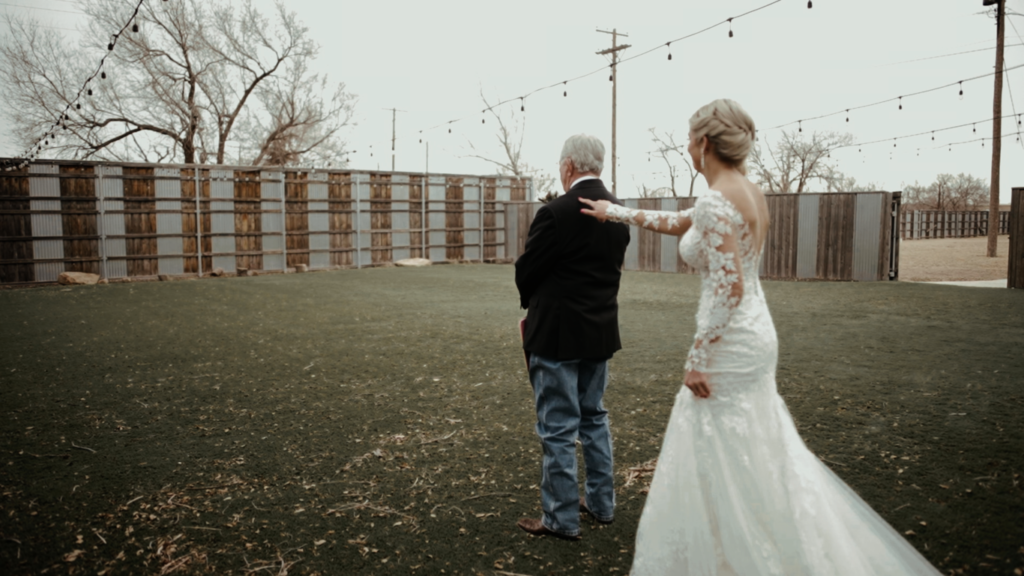 When it comes to your wedding, we know that you have a lot to plan for, and timing is of the essence. There can be so many things to coordinate, plan, and time, and we want to make your experience with us as stress-free as possible! We've provided this blog to use as a jumping off point when you start deciding when you want us to arrive, what shots you want us to get, and more!
We know the time and effort that goes into getting ready on your big day, so we always try to arrive on-site a bit early. Your coverage window is exactyl that– your COVERAGE! We want to ensure that the time we agree upon is when our cameras start rolling; not when we casually stroll in and still have to set up all of our gear. We want to make sure we allocate enough time to get final shots of you getting ready, maybe the bride and bridesmaids together, and we definitely want a shot of the dress before it goes on the bride! This is a more flexible area, but we usually dedicate 30 minutes, give-or-take, to filming both the bride and groom getting ready to walk down the aisle! We'll also use this time to capture anything like the invitation suite, decorations, rings, and more! These shots are important to giving context to your film, as well as capturing the gorgeous details you want to be able to relive forever!
Next, whenever the bride is ready (if your wedding has one!) our lead cinematographer will film her "getting into her dress". Obviously we want you IN the dress, but once you're in a place where you're situated and feel comfortable having the cameras filming, we want to make sure we capture this as it's one of the most special moments of the day! This is usually when mom (or sister, or grandma, or maid of honor– it's up to you!) finishes up the buttons or a zip on the dress. This makes for such a sweet detail, and we always love capturing the emotion between the bride and their person during this moment!
Now that the bride is in her dress, it's time to show her off for the first time! Whether the bride wants a first look with her dad, fiancé, mom, brothers, or anybody else, we have it covered! This is such a fun, newer moment that we love, because it allows for a more intimate and personal reveal, and creates another "moment" that you can relive years down the road. We also love it for our couples because they get to have a sweet moment together away from the hustle and bustle of the day, and really take in their time together!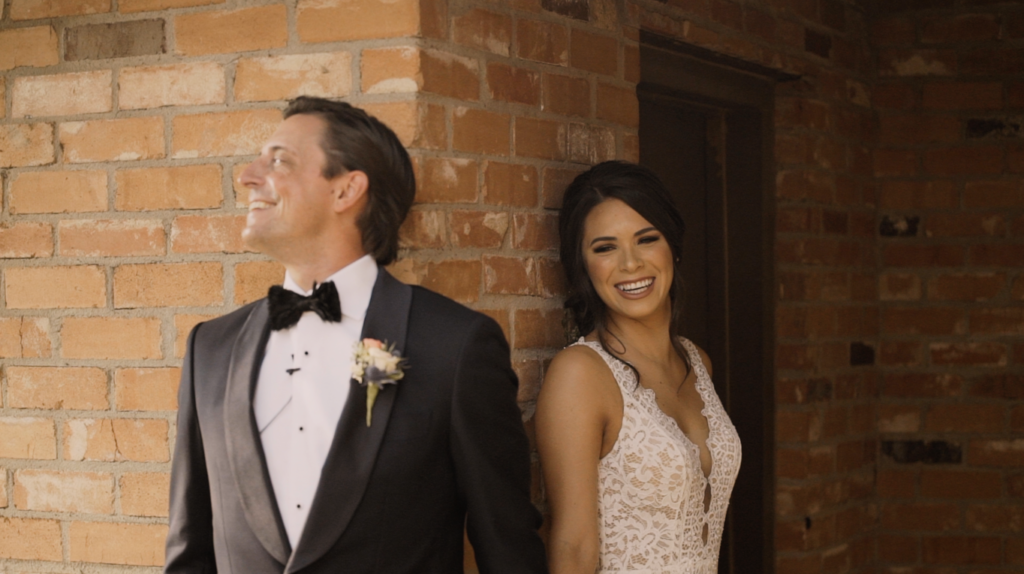 The next things to capture are the couples' portraits, wedding party photos (together or separate) and family photos! These are in no particular order, though we've found that the couple's portraits usually end up being last so we can dismiss the rest of the wedding party. This is a great time to show off some personality and make for great touches in our films for showing you with your closest people, and a sweet memory to be able to look back on.
With that all done, it's finally time to move into the ceremony! We'll make sure everything is setup and ready for audio and video half an hour before the ceremony, and make sure you are stress-free and ready to go! You will just do your thing just as you rehearsed, and the rest of us will capture it.
Right on the heels of the ceremony, the photographer will pull the whole family and take formal portraits! This part is typically less exciting for the film, since it's mostly stills and posing, but we like to capture these moments specifically of families together! After your formal portraits, our team and the photographer will take just our couple away somewhere for some kind of sunset portraits! This is our favorite part of the day to capture because there is really nothing but an incredible amount of love and good vibes to be had! This is when we can get our intimate shots up close under the veil, a dramatic wide shot, or even drone footage! This is a great spot for creativity, so if you have something in mind, we'd love to hear it!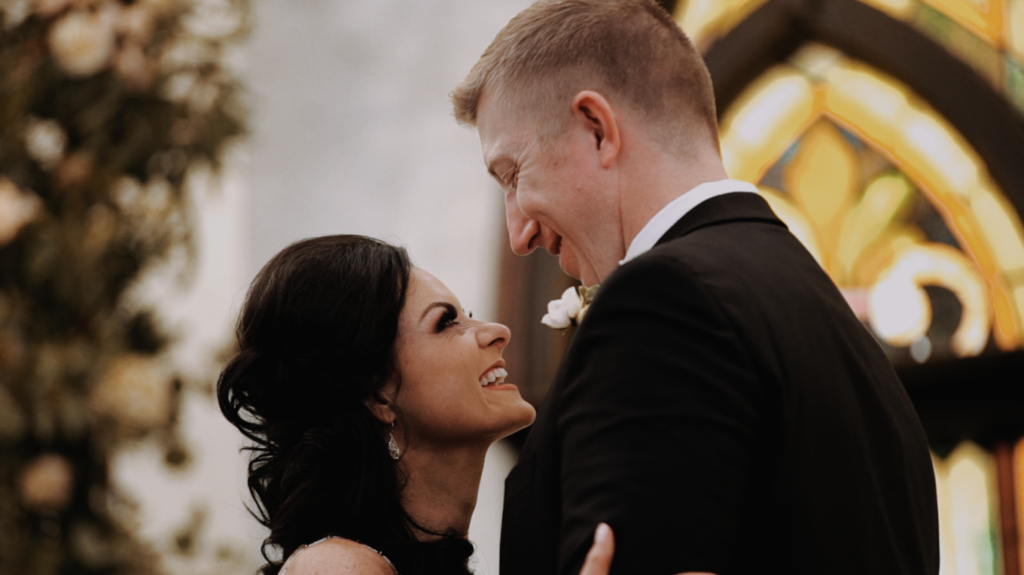 Then, it's on to the reception! This is the final part of the night. We'll capture first dances, cake cutting, toasts, and the party! This is your night, we're just capturing it, so have fun and party it up!
Finally, when it's time for everyone to go home, we film the sendoff! We typically see a LOT of sparkler sendoffs, but if you want to do something different, go for it!!! Just make sure there's enough light for us to get it on camera ?
Now it's important to remember that this timeline is not set in stone. We tailor the video according to what you choose to include or not include in your final film. We've shot more than a few weddings and we know it can be stressful to plan, so with our expertise we wanted you to have something you could use as a guide! You can get in touch with us and we'll help you decide exactly what to capture and when to capture it, in order to tell your unique story.
You can use the templates below as a jumping off point, or get in touch with us for a free wedding day timeline consultation!