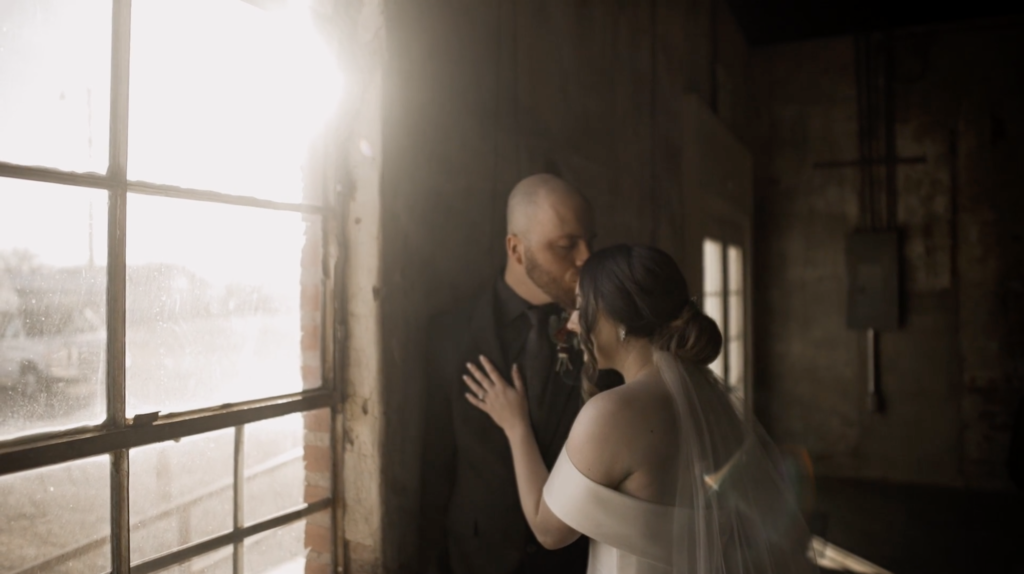 Working in the wedding industry, we are inundated with so much BEAUTIFUL content all the time! With technology being so accessible, and sharing moments made so easy, it's the main reason why we got into this in the first place. But with the desire of instant gratification only increasing, it sometimes puts us in a tough spot as filmmakers!
One of our biggest questions is, "Why does it take so long to get our Wedding Film?" And we get it! We're the experts so you don't have to be, but we thought it would be a great idea to break down our process and pull back the curtain to give you some insight into how and why we take the the time we do with these films.
Capturing your day is a huge responsibility, and we want to make sure that day is treasured forever, and in order to create something you'll always love, your Wedding Film goes through a lot of steps in order to ensure something exceptional.
1. Editing
The first thing to consider is how much footage we have to sort through to pick out highlights of your big day. One camera typically captures at least eight hours of footage. The total amount of footage will of course increase depending on how many cameras are capturing the wedding. We go through all of your footage and decide which shots (sometimes we call them "pearls"!) best capture these special moments to tell the best story that we can.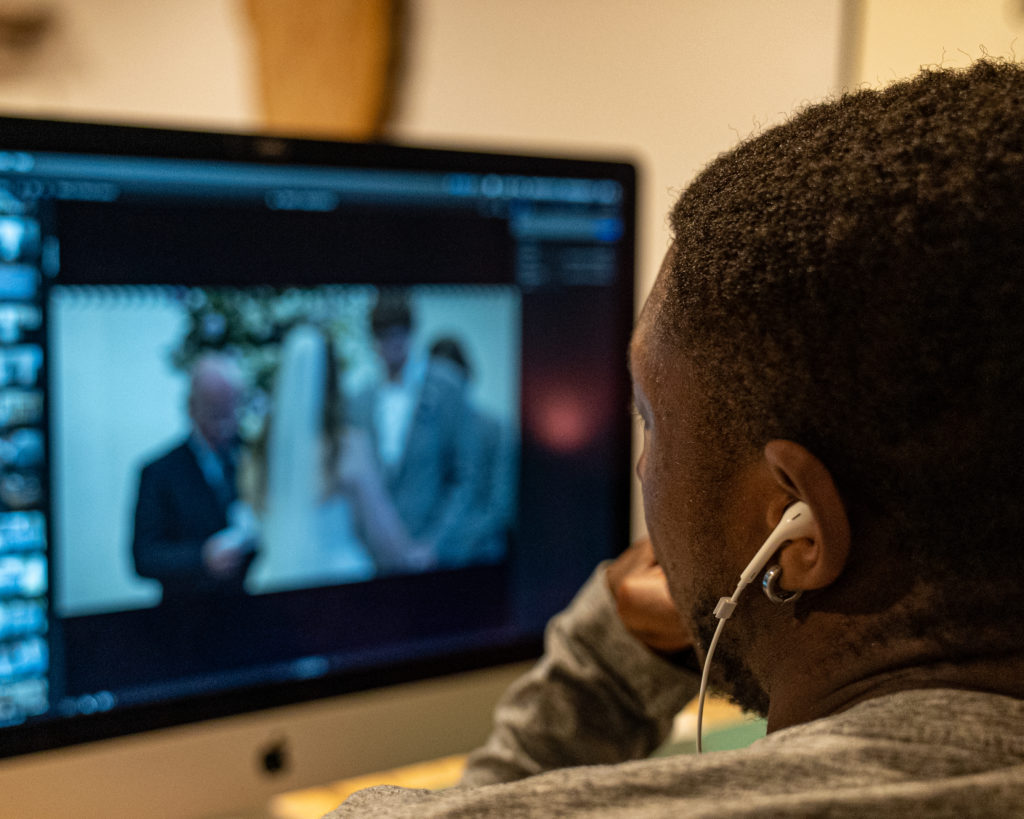 2. Audio and Music
Even if we get the rest of your video looking magnificent, you would be really disappointed if you could not hear the vows clearly. We want to provide you with high quality audio to accompany your cinematographic video. That's why we pin a lapel microphone on the groom. It's easy to carry and conceal on him, and it provides much better quality than the built in mics on cameras.
Listen to the difference between the two mics in the video below!
Having an inside man for audio enables us to clearly hear the ceremony, toast, first look, and anything else that helps us capture what a special day this is! In the editing process, it is just a matter of syncing the audio with the video to finish your product as perfectly and seamlessly as possible.
Once we sort through the audio clips to find the best snippets to use, another huge element to your Wedding Film is the music selection. According to copyright law, we are legally unable to include any music in our films that have a copyright claim attached to them. So what we do instead is use a royalty-free music service (two of our favorites are Musicbed and Artlist.io) to pull all of our music selections for our films. These libraries contain thousands and thousands of really excellent tracks that we are able to purchase for your film and not have to worry about running into copyright infringement later on. This is a really crucial process in our filmmaking, because the music choices are going to really et the tone for your entire day and film! We want to make sure we pick something that compliments our couple's personalities, the venue, and even the decorations! It's a really cool way to transfer the couple's aesthetic into one of the other senses we use in filmmaking, and is something we take a lot of pride in once we nail down the perfect songs for your film!
3. Color
We want your wedding video to be something that you absolutely love to watch. Editing it properly is the first step in making it pleasing to the eye. The next step is color grading it. This just means that we optimize the coloring of the footage for clarity and style, and while it may just look like a "filter" it's actually quite a bit more technical than that, and there are even people in Hollywood whose entire job is JUST color grading! You've put a lot of time, energy, and money into how your wedding is going to look, and we want to make sure that people are able to see just how stunning it is!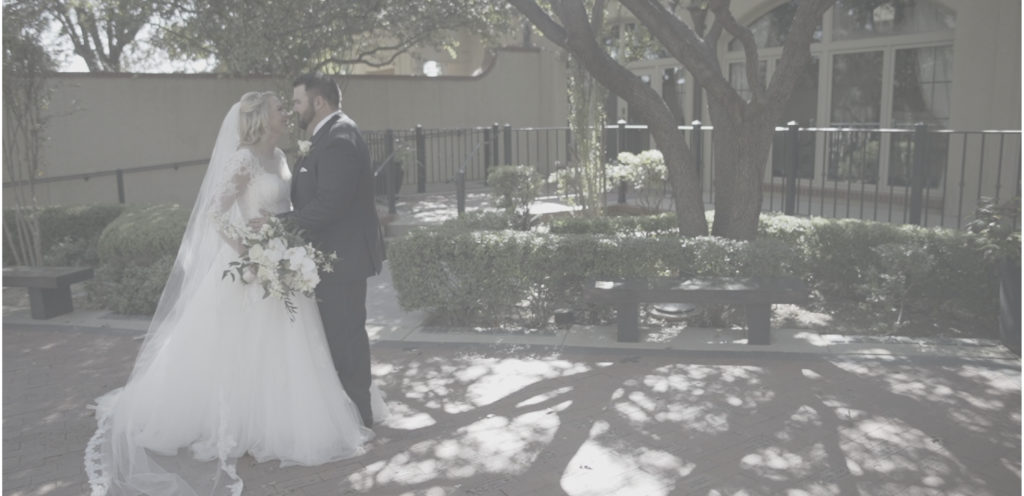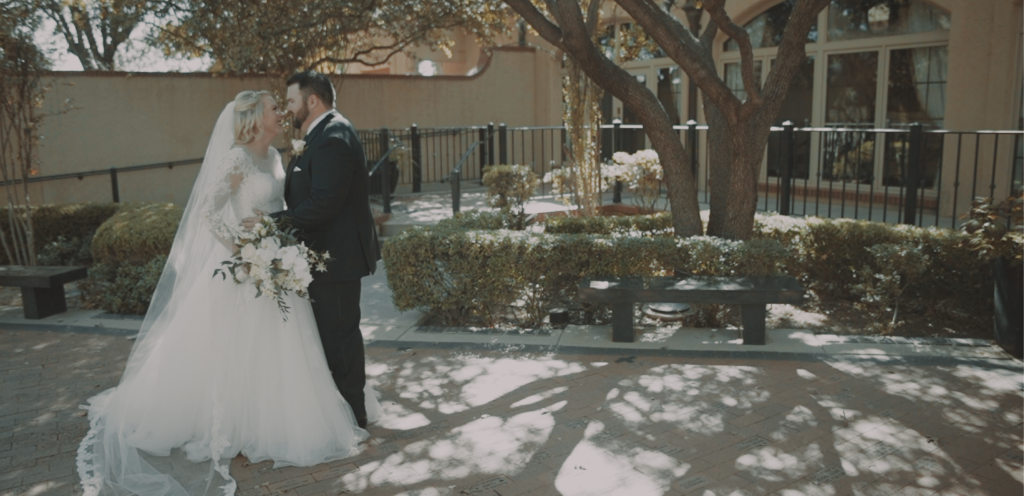 In the example above, you can clearly see that the original footage is really desaturated and sad looking and all of the colors kind of blend together (what we call a "flat" color profile). This is actually really excellent for video, because it allows us to have so much control over the colors in post-production. If your highlights are too bright, or your shadows are too dark, and your footage is captured in a way that is "true" to real life, you won't be tweak how those look as much as you can when the footage is captured with a flat color profile.
Once we color grade your film, not only will you be able to see everything correctly, but you'll have a gorgeous, stylized look that accentuates the warmth, romance, and beauty of your wedding day for you to relive forever!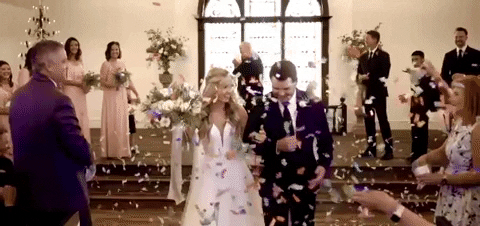 4. Quality Control
All of our Wedding Films go through a quality control stage at the end, in order to finalize the film before delivery. We want to make sure your Wedding Film blows you away, and always ensure our films are nothing short of excellent before we send them to you!
We know it's a long process, but we want to make sure these films blow you away every time you watch it! Whether it's your first time viewing or your 100th, we want these films to help you relive every beautiful detail and special moment every time you watch!